Have you ever wondered what in the world hippos have to do therapy?! I mean, we are talking about "hippotherapy" after all, right?  While the term makes it sound as though hippos are receiving therapy, the word could not mean anything further from it.  Hippotherapy does not involving hippos, nor does it involve counseling services.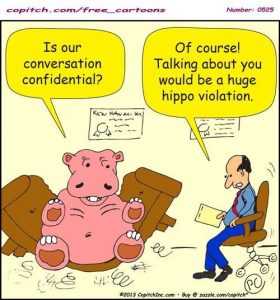 https://peopletoons.blogspot.com/
Hippotherapy derives from the Latin word "hippo", which means horse.  Wait…what?  So you mean hippotherapy is actually "horse therapy", like riding horses?  The truth is hippotherapy is vastly different than just riding a horse or adaptive riding!  Hippotherapy is a very effective, medically skilled treatment strategy that can only be utilized by trained speech, occupational, and physical therapies for a patient's plan of care.  Patients that experience hippotherapy strategies during therapy sessions do not need to have any prior experience riding a horse!  In fact, the more novel the experience is to the patient, the better the results can be.
So what is it about this experience with the horse that makes this treatment strategy so unique and powerful?  The horse, an incredibly powerful animal, is specially trained and schooled by horse handlers to generate purposeful movement.  Under the direction of the trained therapist, the horse handler directs the horse to manipulate their movement, addressing problems experienced by the patient and assisting in generating long-term functional outcomes.
https://peopletoons.blogspot.com/
But how?  The horse has a similarly structured pelvis as an adult human (just positioned differently), replicating the movement that a person would normally experience while walking without requiring the person to complete any standing or walking.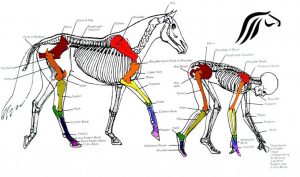 The horse's movement simulates the movements a person needs to walk, but the horse is able to provide these movement impulses to a person astride a horse at a higher interval rate while remaining rhythmic, repetitive, symmetrical, and predictable, allowing up to ~3000 steps within 30 minutes (much more movement than walking exercises or therapy balls).  By manipulating the horse's movements, a therapist can address multiple treatment area concerns for a patient related to both the human and environmental systems.  In short, hippotherapy is used as a treatment strategy to influence how a patient experiences his/her surrounding environment and to    improve/organize the patient's own human systems, including motor, musculoskeletal, nervous, limbic, respiratory, circulatory, and sensory systems.
          http://racingfactions.com/equine-anatomy-part-110-horses-vs-humans/
Such an amazing and powerful animal cannot be caught doing any horse play; this job is serious work!  Check out pictures of  Valebu (a Norwegian Fjord) and Svali (an Icelandic) hard at work helping our therapy friends below!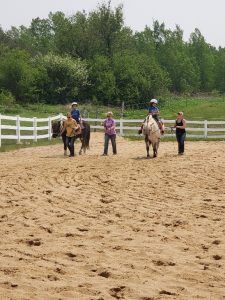 For more questions on who may benefit from using hippotherapy, please follow our link: https://naturesedgetherapycenter.org/essential_grid/hippotherapy/.